Overview
2017-2018 IACC Autism Spectrum Disorder Research Portfolio Analysis Report
2017-2018 IACC Autism Spectrum Disorder Research Portfolio Analysis Report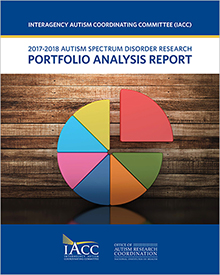 The IACC Autism Spectrum Disorder (ASD) Research Portfolio Analysis Reports provide the IACC with comprehensive information about the status of autism research funding among federal agencies and private research organizations in the U.S. This edition of the report features analysis of funding trends in autism research from 2008-2018, the first breakdown of the Lifespan Issues category (Question 6) into subcategories, and an analysis of projects focused on racial and ethnic disparities in ASD research. View publication.
---
Autism Research Database
Autism Research Database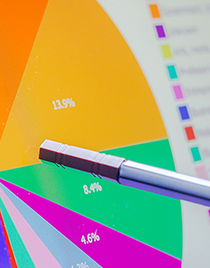 The Autism Research Database is an online companion database to the IACC series of Autism Spectrum Disorder Research Portfolio Analysis Reports. Currently, the database holds ASD research information from 2008-2018.
Some of the research data included:
---
Funding Opportunities
Funding Opportunities
Back to Top